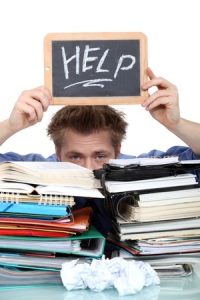 It's easy to rely on your IT support team in San Diego for everything technology-related for your business. However, depending on the type of business you have and how vital technology is to your day-to-day operations, you may find that you're often overloading your IT department. This can lead to frustration, burnout, or subpar work by a team of professionals who simply can't keep up with the demand. If you think this might be the case for your business, consider the following tips to help support your team so they can best perform their duties. Here are some tips on helping support your IT team:
Consider Your Workflow
What type of business do you have and how much do you rely on your IT team? Some companies have a very cyclical business where they have periods of huge IT demand, then it drops off and IT employees are left with nothing to do. This can be difficult on your entire company as IT members are either overloaded and frazzled, or bored and frustrated. If this is the case, you should consider utilizing temp help or outsourcing to even out the workflow.
Make Sure They Have the Necessary Resources
Does your team have the tools it needs to perform their duties? If you don't have the right IT equipment, infrastructure, and access to other necessary resources, you could easily be overloading your team with busywork that could be handled by more sophisticated technology. Making the investment in this type of equipment can be pricey, which is why many business owners elect to outsource IT support in San Diego, instead.
Keep Their Training and Education Updated
The technology field changes at a lightning pace, and if your team isn't keeping up, they could easily fall behind the times. Make sure you're facilitating regular training for your team through webinars, classes, or advanced certifications. The cost of these trainings and certifications are another reason why many business owners opt to work with a managed service provider instead of having an in-house IT staff.
Consider Outsourcing
In many cases, it just makes more sense to work with a managed service provider than have your own IT team. Not only does an outsourced IT company employ the best and brightest and keep their team continually updated, but you also benefit from a larger team that can be available 24/7 for any of your IT needs. You can save time, money, and lots of headaches by working with experts, and you no longer have to worry about managing your own IT team.
Do you feel you may be overloading your IT support team in San Diego? Due to uneven IT needs, a lack of resources, or business growth that has put a stress on your IT staff, you can often find that your in-house team is getting frustrated or burned out. Many times, the answer to your problems could be working with a managed service provider or IT outsourcing company. At SpaceLink, we can help you with that. If you'd like to know more about our company or if you have any technology-related questions, don't hesitate to reach us at SpaceLink.com.