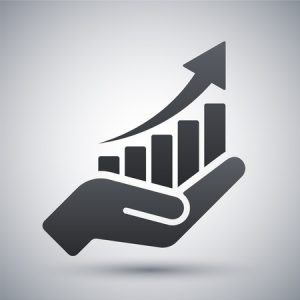 After reading the title, you're probably thinking the growth of your business can't be overly dependent on managed IT services in San Diego. This school of thought may be instigated by the fact that some business owners and managers believe that their workforce can effectively handle IT services within their organizations. However, what you may not know is that in this era, IT isn't a part of your firm you want to gamble with. Employing a couple of people to handle your IT needs isn't going to effectively solve technical issues or maintain efficiency in the firm. This leads us to why your business needs a reliable partner offering managed IT services.
The Impact of Managed IT Services on Your Company's Growth
The growth of your business eventually raises the need for more personnel and technology. Additional inputs into your IT system make the management even tougher. Your IT personnel may not be able to handle such sophisticated system effectively. Therefore, if you don't intend to expand your business, including the IT part of it, then you can keep your internal IT management protocols. However, if you want to grow, you have to bring a managed IT services expert onboard. For instance, if the growth of your business forces you to increase the number of employees, your demand for efficient user support multiplies. A managed IT services provider can help you provide adequate and appropriate user support to your workforce— this mitigates inefficiencies and errors among other risks.
Your managed IT services provider in San Diego may be required to counter constant network problems, which are especially rampant in large businesses without appropriate IT support protocols in place. With a growing workforce, your business needs a stable and fast network connection that can support many users without unwarranted outages. Your internal IT personnel may not have the technical knowledge of how to install and maintain such a network. However, with a managed IT services provider, you're assured of proactive network monitoring to keep you in business at all times.
Growing businesses are also susceptible to data mismanagement and loss. Your traditional IT management processes may only account for backup solutions in your computers. In some cases, such data can be accessed by unauthorized individuals, and computer-based backups aren't always secure. It's time to consult an expert with a more sophisticated, feasible, and secure data backup plan. Cloud-based procedures constitute some of the common data backup protocols used by managed service providers. In this case, important information is stored in remote servers, making them inaccessible to unapproved persons and also prevents possible data loss.
SpaceLink is Here to Help
With many managed IT services providers in San Diego, you're probably wondering which one could be the best. At SpaceLink, we can rid you of all your IT support worries. We provide a variety of IT support services, such as backup and disaster recovery, cloud hosting, and network monitoring. Reach us today to learn more about our services and how we can help propel your business for years to come.