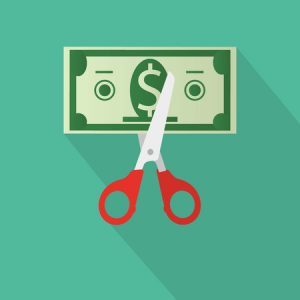 So many small to medium-sized businesses are living in the stone age when it comes to their information technology. The reason is not because they are lazy or because they do not care, they simply think it is all that they can afford. It was not too long ago that cloud-based IT support in San Diego was something that was simply out of reach for the vast majority of businesses.
The reason as to why only big business was able to use cloud computing to their advantage was simply because of the cost associated with it. As a small to medium-sized business, chances are that you are operating on a very tight information technology budget. What you may not know though is that times have changed and cloud-computing has gotten far cheaper.
Services More Available Than Ever
Cloud-based IT support in San Diego is more available than ever before. It was just a few years ago that the number of companies offering such services was pretty limited. Those that were offering it did not have a lot to really set themselves apart from others in the market. The market was one where the players could largely dictate price.
This made it very difficult for small to medium-sized businesses to choose a cloud-computing company that could help them from an IT support perspective, and also to use the players in the market to get the service at a price that they can actually afford.
Better Value for the Money
The game really has changed when it comes to cloud-computing and your IT infrastructure. The great thing about cloud-computing is that the sky is the limit in terms of the computing power that is available to you and what your business can have access to on-demand.
When there was no cloud-computing option out there, many businesses would have to invest in servers, as well as other computing equipment to be able to give them the power that they need. If they grew or got smaller, all of those equipment needs would have to be adjusted in an expensive way, by buying or selling the assets. With cloud-computing though what you can do is go with complete scalability.
Cloud-computing support professionals are going to be able to work with you so that you can get exactly the amount of computing power that you need when you need it. If your storage needs to be increased, cloud-computing can adapt to that on the fly so that you always have access to what you need. It allows you to grow your business while allowing your tech to keep up along the way automatically.
Conclusion
All businesses, whether they are small or medium in size, really can benefit from cloud-based IT support in San Diego. If you are interested in this cloud-based support and want to know how it can change your business for the better, reach out to Spacelink. The services that we offer can change the IT infrastructure of your business from day one forward, for the better.