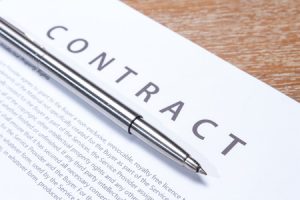 If your computer support in San Diego offers you managed services or break/fix and says it will be a Utopian experience, you should run for the hills quickly. Unless it's a complete cloud solution, you're better off avoiding contracts. Here are reasons why managed services agreements shouldn't be equated with Utopia.
Avoiding Long-Term Agreements
Before deciding on a long-term deal with a managed services provider, it's best to have tested the firm for several months to make sure they're reliable. If you get locked into a firm without knowing much about their performance or reputation, it can hurt your business potential. Not all MSPs operate under the model of providing the best quality service. Some firms are just in business to maintain a certain client list that it relies on for income.
A Utopian contract would be very flexible and be a win-win for both parties. But many times, a service agreement favors the MSP and limits the options of its clients for computer consulting. You can get locked into a nightmare if the agreement doesn't specify what happens in the event of downtime. If your provider isn't required to minimize downtime, it can be an uncomfortable relationship.
Service Commitment
Your computer support in San Diego should spell out all the services it provides in the agreement. A provider should set an expectation level of the service for response time, downtime, and availability during an after-hours emergency. You'll get the most Utopian deal if the provider agrees to pay penalties for missing specific goals. It's best to make sure the MSP carries insurance to cover any damaged property or data. Don't assume the provider will assume all responsibility for your property.
All terms should be discussed in the contract with a start and end date. It should include reasons for the customer to terminate the contract, such as a breach. The contract should also be terminated if either company changes ownership or goes out of business.
Long-term Relationships
Just because you have a long-term relationship with a provider doesn't necessarily mean you need to sign a long-term agreement with them. You should allow yourself maximum flexibility so that you can test out other vendors. You may not need an MSP's help much until your company reaches a certain growth level.
It's very advantageous to develop long-term relationships with companies that can help improve your business. The best scenario is when the MSP understands your business plan and the technology it needs to rise to the next level. If it's a provider who keeps up with new technology, they can be a huge asset to your company. But if it's a company that doesn't think about helping businesses stay up-to-date, it can hold your business back.
Conclusion
When you're deciding on computer support in San Diego, make sure it's a company that's been around and has a track record helping businesses grow. Contact us at SpaceLink to learn more about how we can provide managed services and money-saving cloud solutions. Tell us about where you want to take your business and we can suggest the latest technology.