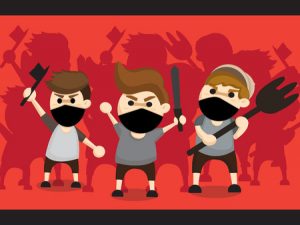 A mob of IT support firms in San Diego has committed to hybrid cloud solutions. In fact, they've invested so much in hybrid technology that no matter what happens they will continue to support such technology. Regardless of client needs, they are compelled to push hybrid cloud instead of total cloud solutions. Here is a comparison between the two schools of thought.
Hybrid Cloud
A hybrid cloud solution draws from both local hardware and the cloud. Some MSPs believe it offers the best of both worlds. It allows a company to maintain its own architecture while using cloud services that help cut costs on software.
The demand for a hybrid cloud architecture stems from a common pitch due to flexibility and easy scalability. Many large companies maintain their infrastructure on private or dedicated servers and only use certain applications in a public cloud. They experiment with cloud solutions to learn which software programs to add to their monthly subscriptions.
Regardless of what type of cloud elements that the IT team experiments with, the talent level of the personnel is usually more important. It takes tech professionals who understand how to test applications and understand the businesses they are working with to bring value to the company.
Total Cloud
The strongest advantage to a total cloud solution is that it can eliminate hardware expenses. Many businesses plan to replace servers every four years. The common IT support team in San Diego works with both local and cloud servers. Usually only a full-service data center has the ability to offer a total cloud solution, which includes the following:
• Continuous data backup in multiple locations
• Instant backup generators during a power outage
• Unlimited web space for businesses of all sizes
• VoIP and other telecom services
• 24/7 help desk support
The more your business moves toward the cloud, the more you can automate functions so that your business continuity has no downtime. At the same time, the more dynamic the data becomes, the more layers of security you must add. A total cloud solution is very helpful to a chain of stores so that company sales and payroll can be centralized. It's also helpful within a supply chain for vendors to keep up with the inventory of other vendors.
Weighing Between Hybrid and Total Cloud
Deciding which direction to move with the cloud comes down to each individual business. A large business that sells many different products can be simplified with a total cloud solution. Smaller businesses may need the cloud to cut software costs but still need their own architecture to protect proprietary information.
Startup businesses no longer need to launch an operation with huge upfront costs thanks to the cloud. It's an ideal place to run a business in the prototype stage. The business can exist completely in the cloud to showcase prototypes to investors. An established brick and mortar business, though, may find a hybrid cloud solution to be more appropriate.
Conclusion
If you need experts who can help steer your business in a cutting edge direction, Spacelink can help modernize your business. We help provide solutions for each individual business. If you need a dedicated server or want to explore colocation, we can help provide the IT support in San Diego that you need. Call 1.888.977.2235 if you want to speak with a Spacelink rep, or visit our blog for more IT articles: https://www.spacelink.com/blog/.