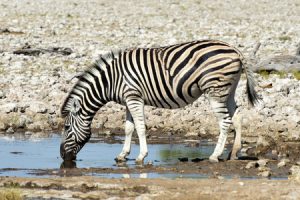 San Diego is flooded with IT support teams, but not all of them are up-to-date on cloud solutions. In fact, many providers have failed to grasp the fundamentals of why cloud computing helps businesses become more efficient. Consequently, these providers run the risk of joining the wrong side of history. If you want qualified IT support that embraces modern cloud solutions, read on.
Old Fashioned Thinking vs. Cloud Computing
IT firms that haven't been successful working with the cloud tend to be companies stuck on last century's business model. While last century was about one-size-fits-all business solutions, this century is about customization and building loyal relationships with customers. The cloud provides vast opportunities for both customization and meeting customer needs through 24/7 automation.
Another problem with old fashioned IT firms is they may lack the skills needed to achieve cloud success. They may think of themselves as tech experts, but fail to understand why empowering businesses with built-in tech solutions is more efficient. They may also not know how to evaluate cloud vendors appropriately. Cloud providers that own their own top tier data centers are by far the most reliable, whereas cloud providers that merely resell other services can be more vulnerable to downtime and breaches.
Rise of the Cloud
Cloud computing was talked about in the 90s by tech visionaries such as Steve Jobs, but it didn't become seamless until years later. It took the advent of high-speed broadband last decade to set the stage for cloud computing solutions offered by cloud leaders Amazon, Microsoft, Google and IBM.
Meanwhile, IT firms too busy stuck on last century's tech models, simply are not prepared for the cloud revolution that is rapidly unfolding. After botching their initial encounters with the cloud, they decided to be cloud deniers, perhaps to defend an "I told you so" mentality. Modern IT support in San Diego is much more cloud-friendly.
Other old fashioned-type IT managers view the cloud as a threat to their businesses, since the cloud helps save money on IT expenses. Not only do cloud providers offer their own automated data backup services, they also offer 24/7 network monitoring and help desk support for customers. Furthermore, the advent of the cloud reduces the need to keep investing in hardware, maintenance and multiple software licenses.
Misunderstanding the Cloud
IT firms that have failed to understand the benefits of the cloud are now busy spreading misinformation about it when they should be learning about it. Many cloud providers do offer substantial benefits to businesses that allow them to concentrate on their industry instead of the technology that runs it.
The purpose of the cloud is definitely to disrupt inefficient technology and help businesses become more productive. IT personnel that don't understand this simple reality need to plan on a new career since the future of business technology keeps moving more toward cloud solutions rather than investing in local expensive infrastructure that needs frequent upgrading.
Conclusion
Instead of wasting time considering the propaganda of cloud deniers, investigate a more innovative IT support provider in San Diego, like Spacelink. Give us a chance to prove to you that our cloud solutions are fast, secure, affordable and reliable. We work closely with your business goals in mind and strive to help you achieve a return on investment.