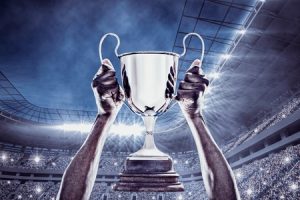 Just like a Charles Dickens novel or the 2017 Super Bowl, IT support in San Diego can reflect both the best of times and the worst of times. Like a tale of two cities or even a tale of two football games in one Super Bowl, some IT providers can be great at some things and terrible at others. Take a look at what makes a more balanced championship support team:
Opening Kick Off
When you first hire IT support in San Diego, it may take a while for the team to get a feel for your business game plan. Give it a little time, but don't let a quarter slip by with minimal results. Your team will score big points if it provides expert advice on efficient clock management and complete proactive network monitoring as a strong defense against cyberattacks.
Keeping IT Stats on Fumbles and Interceptions
As much as IT providers commonly pride themselves on being champs at what they do, many of them get complacent once they've built up big leads after a few quarters. The problem with celebrating too soon is that it can cause them to forget about the details that add up to greatness. Once they lose focus, it opens the door to disaster, much like the following fumbles and interceptions:
• Lack of monitoring creates vulnerability to attack
• Data loss leads to bad stats and upset former fans of your business
• The team doesn't rely on one server or have access to multiple backups
• No flexibility or adjustments to changing conditions
• Weak blocking of breaches instead of protecting data with block storage
Elements of Great IT Performance
A great IT support team doesn't waste your time or money. You shouldn't have to feel like you're gambling when you deal with the help desk. The best support teams will never put you in the position of feeling helpless on the sidelines. Here are common characteristics of a championship team:
• Your business is always running and passing IT tests
• The team provides fast reliable on-demand service
• The provider offers great coaching on new business efficiency strategies
• The firm offers diverse packages (email, firewall, network, VPN)
• IT champs understand clear communication
• Cloud solutions provide connections to multiple remote zones
• Your team never quits scoring touchdowns
The moral of this not-so-fictitious story is that, sometimes, it's better to make a great comeback after a slow start as opposed to falling behind after a great opening. All IT support firms are run by humans, not robots, and even the most talented humans can make mistakes. The key is not giving up and focusing on correcting mistakes. Always remember to have a strong backup and recovery plan in place so that you're not forced to pay overtime during maintenance or disaster downtime periods. Always be aware of the clock and productivity for maximum team efficiency.
Conclusion
Legends come and go in the world of IT support in San Diego. Only a few firms have a long track record at great performance year after year. When you're scouting for talent, it's best to evaluate track record and expertise, as in certifications and reputation. Contact us at SpaceLink to learn more about how we can provide high-flying results that light up the business scoreboard for modern technology and maximum profits.