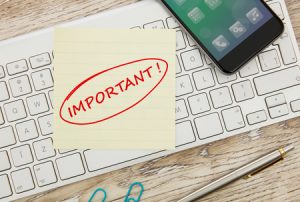 A relationship with a trustworthy managed IT services San Diego partner is essential to success in today's highly competitive business environment. Such alliance allows for a reliable IT network, full compliance, enhanced cyber security, much-needed support, effective troubleshooting, and much more. If a company were to attempt to tackle these complex tech challenges on their own, plenty of time, money, and energy would be used in an inefficient manner. Let's take a look at exactly why a reliable managed service solution is an absolute must for every business.
Limit Downtime Risk
A reputable managed IT services San Diego provider will safeguard your company's data network, reduce network downtime, and run continuity plans in a preventative manner. This relationship will give your team guaranteed uptime rather than a latency period that proves destructive to your operational efficiency.
Save Time and Money
Consider the costs of network downtime, time-consuming troubleshooting and other IT-related issues. Pass these responsibilities on to a reliable IT partner and your in-house employees can focus on the specialties at which they excel. A dependable IT partner will free up your team to zero in on what they've been educated and trained to do. Let the IT gurus handle the network, firewalls, digital security and server issues, and your operation will function like a well-oiled machine.
Adhere to Regulatory Compliance Standards
If you run a business that handles financial, medical, or investment trading information, it's imperative that you and your partners adhere to all compliance standards. Your system must be completely hacker-proof, otherwise, your data could be breached and your company might be in violation of HIPAA compliance standards, PCI compliance, etc. Such violation has the potential to result in fines and the loss of clients. Don't let this happen to your business!
Ally with a rock-solid managed service solutions provider so you can remain hacker-proof across posterity. An elite IT partner knows exactly how to safeguard your network to prevent digital attacks of all varieties. Such partnership will allow you to sleep much easier at night. It will empower you to move forward without overwhelming concerns regarding security threats, compliance violations and financial losses stemming from data breaches and downtime.
An Accurate Gauge of Costs
The beauty of allying with a trustworthy managed service solutions provider is that it allows your organization to accurately predict IT costs. You know exactly what the fee is and you can budget accordingly. Furthermore, it's almost always cheaper to ally with an IT partner than it is to hire an in-house staff of IT professionals. After all, managed service solutions providers do not require costly benefits or time-consuming training. Unlike many in-house IT workers, managed service solution professionals are available beyond the traditional "9-to-5" working hours.
The Managed Service Solutions Provider You've Been Looking For
Our managed IT services San Diego business provides all the benefits outlined above… and then some. Ally with our team and you'll rest easy knowing that you have the full IT support you need. Let us sweat the small stuff so you can key in on what you do best. Reach us today!