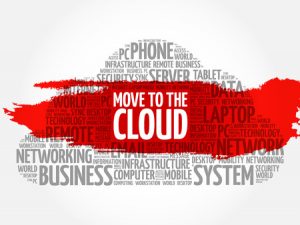 Once you get your business into the cloud, you need to wrap your head around everything that goes along with it. It's one thing to get your information technology infrastructure in a cloud environment, but it's a whole different thing to manage that after the move has been completed thoroughly. This is where your IT support San Diego provider needs to come into play.
The IT support provider you hire needs to be sure that you have everything covered when it comes to your cloud services. The choice of your cloud provider is only the first step; you need to be sure that the services that are supplied by that provider are all inclusive. This means encompassing management, monitoring, security, as well as the support of everything in the cloud.
Management and Monitoring
How is your IT support San Diego provider managing and monitoring your cloud environment? Are they managed and controlled at all? When you're signed on with a lacking IT support provider, they may help you with the move to the cloud and cut bait at that point, leaving you high and dry to do the rest. This can expose you to a slew of concerns and issues that can arise at any time.
The monitoring arena here is all about uptime. You want to sure that you are getting the server uptime that you would expect, that the downtime is scheduled and announced beforehand, that your hard disk space is adequate, critical services working, and so on.
Security
What about the safety of everything that you have in the cloud? How secure is our cloud environment? Are you protected from the latest viruses and malware that's out there on the market? You want to have an IT support provider that is going to have you covered in the security arena. This means making sure that your data is fully-secured and locked down, along with your applications and the full cloud environment in general.
Ad-Hoc Support
One of the more common things that are going to crop up when you're talking about having your IT infrastructure in the cloud is the need for ad-hoc support. There are going to be instances where things are going to come up; issues are going to arise. You need to be sure that you have an IT support provider that's going to be available and also knowledgeable. The idea here is that if you come to them with a question, they'll be able to answer it in a timely fashion and with some expertise.
There are a lot of things that you want to expect from your IT support San Diego provider. If you've already moved to the cloud or are ready to go to the cloud, reach out to us at SpaceLink today. We can help you with everything, from the shift to the cloud to the managing and maintenance of everything in there as well.