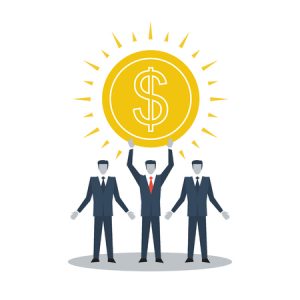 As a business owner, you've entered the market that you have because you're an expert in the field. Say you're entering the used car industry, aiming to sell cars. Chances are you're very knowledgeable about cars, what you can sell, what to price them at, and so on. What's your level of knowledge, though, with something such as your information technology infrastructure? Chances are the answer is minimal, which is why you need a managed service provider to get you the San Diego IT support you need.
MSPs are now at the point where they're more valuable than ever before. The IT industry is one that's evolving faster than any other industry in the world. It's a requirement that companies stay up on the latest and greatest technologies so that they can be one step ahead of the competition, differentiate, and maintain a competitive advantage.
Time Savings
When you take the step to hire an MSP that offers quality San Diego IT support, you're going to be working to save your entire company a lot of time. You don't want to spend endless hours trying to figure out how to manage an IT network. It takes MSPs years to their craft regarding how to do just that.
Think as well about things such as the security of your data and everything involved with it. In the event that your data is compromised, what's the impact to your overall business? Chances are huge. By the time you figure out how to manage all of these on your own, the cost in terms of time lost can be truly detrimental to the growth of your business.
Money Savings
Money savings is the other big factor at play here. It can be quite expensive to bring on your in-house IT team that's going to work to keep everything-to-date, running the way that it should, secured, and everything else. When you hire an MSP, you don't have to have any of these issues as they can fit comfortably in your budget. You're hiring a company to do the work for you ad-hoc, as you need it, rather than paying a team of full-time employees year-round.
SpaceLink is Here to Help
MSPs can give tremendous value to businesses, no matter what industry that they operate in. If you're the owner of business in the used auto industry or the pet industry, it doesn't matter. You all need IT to advance, differentiate, and maintain a competitive advantage. To get the gains that an MSP can give to you, find a San Diego IT support provider that can deliver the goods. At SpaceLink, we can help your business with your IT needs. Contact us today to learn more.