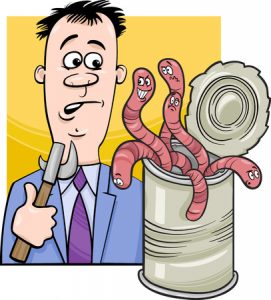 Many companies use the services of cloud computing firms in San Diego; however, there are still some who believe this technology is similar to opening a can of worms. As a result, they are overly cautious and avoid making the switch.
Some of the top reasons that many companies are scared to make a move to the cloud can be found here. Getting to know the truth about the cloud can help you see why it may be the best option for your business.
Losing Control
If a system goes down, the IT director is typically the one to take the blame, which means they are likely going to be nervous about handing this responsibility of the infrastructure to someone they don't know. Typically, if the CPU overheats or a hard drive fails, the IT department will receive the call to repair it.
With cloud computing, the business owner or IT director may feel they are handing control over to a 3rd party, with no control over issues that arise. The fact is, with the cloud, there is more security over what is going on and being deployed since there is no fixed allocation of resources. The business uses as much, or little, as they need, resulting in savings.
Security
In addition to loss of control, another concern of businesses is the security offered by the cloud. Some of the main concerns are if other customers can access the data and if the security patches are up to date. While public clouds share resources, there are controls in place to secure information. The best way to ensure superior security is to hire a quality provider of cloud computing services in San Diego.
Additional Hesitations to Move to the Cloud
While control and security are, by far, the largest concerns many businesses have, some of the other hesitations include:
• Uptime and performance
• Data protection
• The fear of being tied to a single provider
When a quality provider is used, the business will still be in control, while the service provider manages and maintains their cloud. This maximizes their ability to remain competitive and ensures they experience limited downtime.
Benefits of Moving to the Cloud
Making a move to the cloud offers you quite a few benefits. Some of these advantages include:
• Flexibility
• Data recovery
• Automatic software updates
• Increased collaboration
• Ability to work from anywhere
• Document control
• Competitiveness
• Environmentally friendly option
• Security
The Bottom Line
Moving to the cloud can be a bit intimidating at first; however, it offers benefits for businesses of all sizes. If you are currently using a provider who does not offer cloud technology, it may be time to make a change. Take some time to research local providers to find one that will help your business remain competitive. There is no question that cloud computing in San Diego offers some impressive benefits, but if you don't have access to this, you may fall behind your competition. More information about making a move to the cloud and the benefits it offers can be found by contacting the professionals at Spacelink.